This is an awkward opinion piece for me to write because its point is to defend Labor. Not quite what I had in mind when I woke up this morning. But, in the name of fairness, the point must be made.
Antisemitism is the talk of the town and last week was a tough one for Labor.
First, Labor senator Sue Lines claimed that the Israeli lobby was influencing her party on the Israel-Palestine conflict.
Then, Labor's star candidate for Curtin, Melissa Parke resigned over her comments about the Israel Defence Forces.
Now, Labor's Fremantle MP Josh Wilson has come under fire for his comments about Israeli checkpoints.
Parke reportedly claimed she "remembered vividly" the IDF forcing a pregnant Palestinian refugee "to drink a bottle of bleach" and it apparently "burnt out all her throat and insides".
The fact is, the IDF is the most heavily scrutinised military in the world. Its soldiers go through more checks and balances than anywhere else. They are transparent and accountable.
The IDF opened up a field hospital at the Erez Crossing to treat injured Palestinians during the 2014 crisis.
Israel is a country with the rule of law. It has sent its Presidents and Prime Ministers to jail. Remember, Moshe Katsav and Ehud Olmert.
What makes us think some soldier could do what Parke alleges and just get away with it? These allegations are at odds with the way Israel operates.
This is the type of stuff you expect to see in propaganda manuals with the aim to make people hate Israel.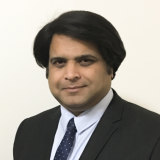 Not even the Palestinian Arab members of the Israeli Knesset (Parliament) go that far in their anti-Israel rhetoric.
Yet there is a broader point to be made here.
Read the article by Sherry Sufi in the Brisbane Times.